Building and refurbishing buildings through a closed-loop marketplace based on surplus and reusable materials, this is the idea behind Enviromate. Created by Reiss Salustro-Pilson and Nigel Van Wassenhoven in the UK, Enviromate is an online marketplace, a digital platform where people can share, upcycle and reuse building and DIY materials thus effectively reducing the impact of the construction sector. The construction sector is one of the major waste producers at a global level, now producing one third of waste worldwide. And given that the world's building market is expanding, the leftover problem could get worse and worse. In the UK, 32% of waste landfilled every year comes from the building sector, amounting to 120 million tonnes of waste. Wastage, especially if we consider that half of this waste could be easily reused and that about 13% of these materials end up in a landfill without having been used thus losing, according to some estimates, the equivalent of £1.5 billion.
In 2015, Reiss Salustro-Pilson and Nigel Van Wassenhoven – both witnessed vast amounts of wastage through experience in the construction sector, thus knowing how much reusable material is landfilled – decided to exploit digital technology to create Enviromate, a peer-to-peer marketplace connecting supply and demand and increasing the product lifecycle of reusable leftovers and materials.
This is a platform open to all, from builders to DIY lovers. It allows people to buy and sell with no quantity restrictions: you can sell or donate small quantities of paint or entire pallets of bricks, wood or roof tiles. Since 2015, through Enviromate, 8,000 tonnes of materials have been reintroduced into the market, thus avoiding them to end up in the waste stream, amounting to a gross merchandise value of nearly £1 million.
Enviromate offers both a Free profile and a Premium Profile (£9,99 per year). The Premium Profile allows you to get exclusive discounts from partners, to upload as many pictures as you like and to publish 3 ads per months promoted for free. Once registered, you can browse what is available on the market both at local and national level and contact other members through a dedicated messaging system. Selling is equally simple: you upload on the platform a picture of the object you want to sell, provide a description and the asking price. If the item is not sold straightaway, the Enviromate Ad Bump allows you to bump up the ad in order to increase your chances of selling it. At the same time, you can create ad hoc ads aimed at the community if the material you are looking for is not listed on the platform.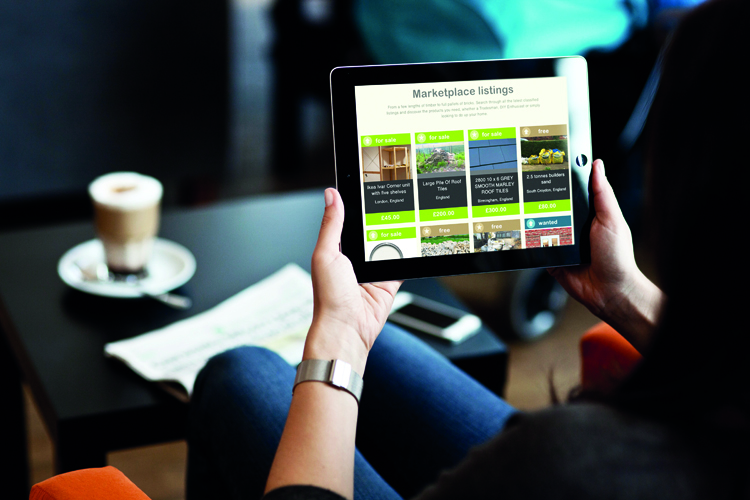 There is also a dedicated area, Enviromate Donate, where charitable associations or/and communities list materials they need for certain projects. Since the platform launched over 20 projects across the UK have received donations of leftovers by British construction companies. Enviromate helped Rebuilt4U, a non-profit organization, to refurbish disused residential buildings and to provide affordable accommodation in some of the poorest areas in the UK. Another association used paint surpluses, recovered thanks to Enviromate, to create multisensory services for special need children and young adults. Soil from a local construction project was used to create cultivable areas in a community.
Exploiting both the potential of digital technology and that of the sharing economy, Enviromate manages to avoid materials ending up in waste flows. Their value is not destroyed but preserved and eventually created by sharing unused material resources.
An efficient model that reduces the need for extracting new natural resources in the construction sector and also satisfying the new awareness of some consumers more and more interested in the benefits of secondary markets as sustainability factors. This is encouraging the growth of new generations of services and marketplaces and the transition towards a more thriving model less focussed on the exploitation of raw materials.
Info
---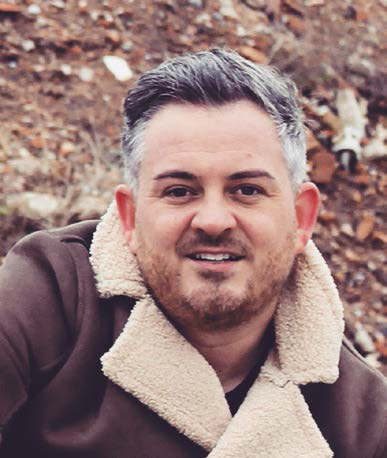 Interview with Reiss Salustro-Pilson, founder of Enviromate
by A. I. T.
Why Enviromate Is a Revolutionary Platform
Transforming building waste into resources. Can this model be applied to other industrial sectors?
"Yes, absolutely. The marketplace model and secondary markets are key factors in the field of sustainability and circularity. They can preserve value and avoid landfilling of resources. Suffices to take a look at what eBay has done for many years in order to extend the lifecycle of a product, horizontally between many sectors and products. A specific sectional platform vertically oriented to the market can have a sensational effect on an industry or a sector, managing to change society and promoting growth. For instance, I believe this model could be easily adapted to the electronic and textile sectors.
"To meet today's challenges, we need sensational and regenerative solutions, but also sustainable in order to curb natural resources depletion, reduce poverty, fight income inequality, guarantee access to clean water and protect endangered species. Reinventing existing companies is normal and our natural human progress. I think we need to change and move towards a cooperative world able to redefine current norms and where the economy will be able to grow while respecting the planet and people."
What will the key elements of this change be?
"Technology will surely play a fundamental role. We must use it and include it in our activities in order to harness resources ethically and sustainably while inspiring others to do the same. Education will be another crucial element of this transition: it will help us to seize opportunities and train the future agents of change and the pioneers our world needs. We will become this change when we understand that our planet can be a prosperous place for all."
What was the biggest challenge in setting up Enviromate?
"Along with being in full-time employment throughout the first six months of Enviromate going live, one of the biggest challenges for any startup not just ours is gaining awareness in your target market, especially working with limited budgets and experience. So these issues have been quite challenging for us. Additionally, launching a marketplace business has the added challenge of balancing out supply and demand in the early stages, it is a classic chicken and egg situation. This situation makes it imperative that we hit critical mass early on, whilst making sure the platform can make live adjustments to cope with this growth stage period. We have overcome these challenges with a positive work ethic and lengthy working days whilst not letting any adversity deter our interest and desire to make this brand have a direct impact on our environment."
Are you planning to expand outside the U.K.?
"Whilst our immediate focus is on scaling and achieving critical mass within the UK, Enviromate will very soon be released and expand to additional countries initially the US and Europe to achieve our brand mission of a global marketplace that keeps material resources in circulation."